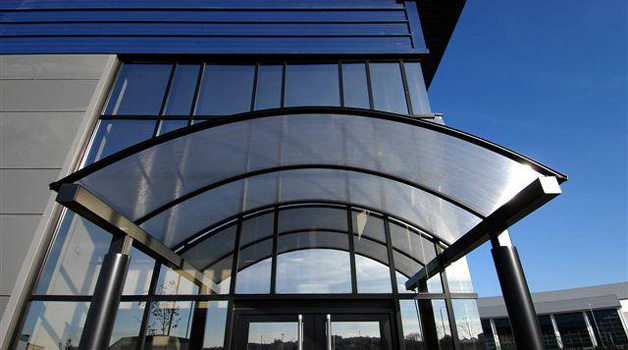 Canopies
We offer canopy systems to suit all aesthetic requirements, demands and budgets, from traditional patent glazing to the more contemporary Planar systems.
Complex design can be undertaken which can include various materials and glazing options from clear glass, coloured glass, screen printed, single and multiple wall polycarbonates incorporating all metal and timbers into the structure.
Canopy sizes can range from single door units to complete walkway canopies & play area canopies.
Various materials and finishes can be offered, galvanised and painted mild steel or polyester powder coated, stainless steel and timbers.
Typical installation includes hospitals, nurseries & schools, housing developments, industrial units and retail outlets.